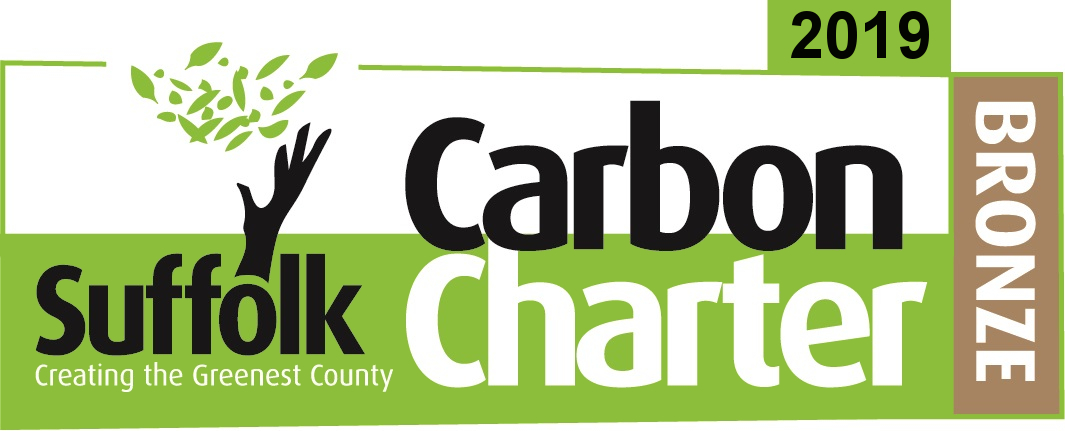 Proud to announce that Criterion was recently awarded Bronze Level accreditation by Suffolk Carbon Charter to acknowledge the efforts we are taking in monitoring and reducing our carbon emissions.
The award is intended to provide public recognition of vital steps made towards the shared goal of 'Creating the Greenest County'.
The Charter Panel was "most impressed with Criterion Ices' environmental policy and action plan and how this has been incorporated into the staff induction process."
The Panel acknowledged the measures we have in place to reduce our carbon emissions, highlighting:
that we conduct route planning for deliveries to all our retailer sites to minimise transport emissions

that we have replaced plastic spoons with wooden ones in all our individual tubs

that all our ingredients and packaging are sourced locally where possible.
Here at Criterion we take our environmental responsibilities seriously.  The mantra of 'Reduce, Re-use, Recycle' is at the core of all we do.  We regularly assess the impact of our business on the environment and the performance of our suppliers too.